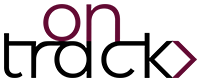 Martine Meerkatt
martine@ontrack.works I Cell: +49 (171) 459-0099
Irminfriedstrasse 46 A I D-82166 Gräfelfing (Munich Area)
Please consider the environment before printing this email. This message contains information which may be confidential and is intended exclusively to the person or entity named above. If you are not the correct recipient, please notify us and delete this message. Any unauthorized use or disclosure of this message and/or its attachments is prohibited.